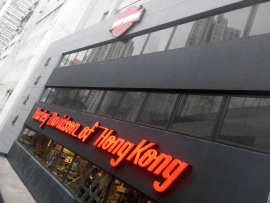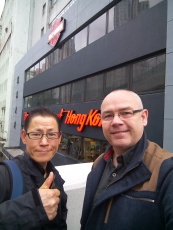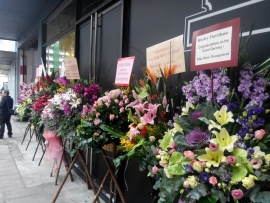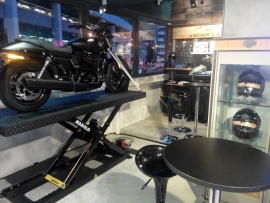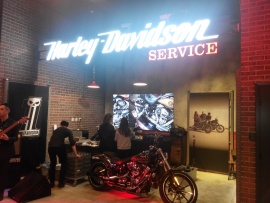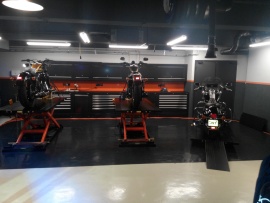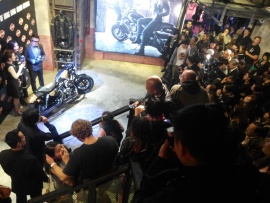 04.02.2016
The big event took place on January 28, gathering hundreds of guests and Harley fans from many corners of the world. Among the guests were CAPS' Lee Chatburn (Group Projects Director) and Yuji Kanemaru (Japan Customer Service). The dealership is conveniently located in Hong Kong, close to the Chai Wan Terminal Station.
With it's open-style, 2-story layout, the dealership is designed to provide Harley Davidson exceptional customer experiences to anyone who enters. The ground level will be mainly service reception and a sales showroom for displaying bikes. On the first floor there are the Parts and Accessories department, General Merchandise, a club café and the service workshops. Bikes are booked in at ground level then taken up an internal elevator to the first floor to have the servicing carried out.
As an authorised Harley Davidson global supplier, CAPS group did the design of the workshop space and delivered most of the equipment.
"The CAPS group is proud of Harley-Davidson Hong Kong and was delighted to have the chance to demonstrate the know-how that our team can provide to customers. It was an honour to represent CAPS at such a prestigious event" says Lee Chatburn, CAPS group Senior Project Manager.